Just like food photography, weed pictures do a lot in terms of visually enticing a cannabis lover. Given how marijuana cultivation has evolved over the last decade or two, buds now look more aesthetically pleasing than ever. 
Especially if you run a dispensary, the weed photos for your site should be of high quality. The good news is you don't need a skilled veteran photographer to achieve that. With these tips, you can take professional-looking photos with the equipment you have, and even with minimal experience with the camera. 
Avoid Flash Photography
Anyone who's had their photo taken knows how unflattering a photo turns out when you have your camera's flash on. There's too much brightness to a point that it no longer looks natural. 
When taking weed photos, having the flash on will bounce off of the bud's trichomes, the small crystal-like structures on the surface. That will make your final bud shots look a little washed out, and unattractive, overall. So as a start, turn off your camera's flash. 
Treat Living Plants and Cured Buds As Different Subjects
Living plants and cured buds have different aesthetics. The former will still look more like it's a part of nature. But with the latter, you will notice how it has gone through multiple processes to get to where it looks. 
So when photographing living plants, make sure you capture everything, from the leaves to the stems. Your objective here is to show it in its more natural, untouched state. 
The more enticing and visually-appetizing shots happen with cured buds. Here, you can experiment a bit more with lighting, background color, and even some props. This is your final product so you must present it with the objective that it draws enough attention and interest. 
Don't Be Afraid to Experiment
There is a lot of depth when it comes to weed photography, way more than what's on the surface. Buds come in different shapes, sizes, and colors, so you can experiment and play around with different presentations. If you zoom in for a tighter shot, for example, you get a closer look at the trichomes, which is instantly a sight to behold. 
Now, this is an optional suggestion, but if you want to take it to the next level, invest in a macro lens. That will give you the finer details of the plant, and a view that no one else can have (unless they use the same equipment as you).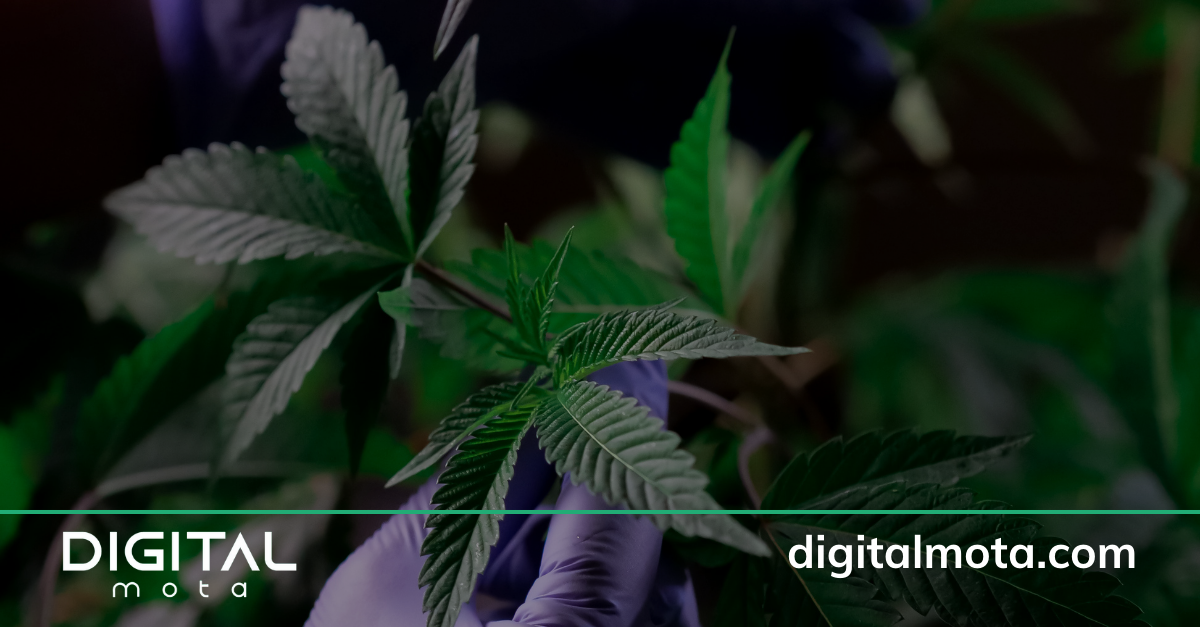 You Can Count On Us For High-Quality Weed Pictures
Another option for taking professional-looking photos is to have an agency do it for you. Here at Digital Mota, we offer photoshoots for your products so you get to have pictures you can add to your online portfolio or website database. 
You can check out our official website to see our package offers so you can decide which one fits you best.