As more and more states legalize cannabis for medical and recreational use, the market for cannabis and related products continues to grow rapidly. This presents an exciting opportunity for your cannabis digital marketing strategy to reach a new and potentially lucrative audience. However, there are some unique challenges and considerations to keep in mind when it comes to marketing cannabis. Taking this into account, our team at Digital Mota created this entry on classic yet still powerful digital cannabis marketing tips.
Creative Solutions to Complex Challenges
One of the biggest challenges that continues to this day is the fact that marijuana is still illegal at the federal level in the United States. This means that many traditional marketing channels, such as television, radio, and print media, are pretty much off limits for cannabis companies. This makes it important for cannabis marketers to be creative and find alternative ways to reach their target audience.
It's All About User Experience
Unlike other marijuana-based goods that cannot be sold at this time, CBD can legally be sold over the internet, and sales of CBD over the internet have been increasingly popular in recent years. Hence, the user experience provided by a website's eCommerce platform is absolutely necessary for any and all purchases made via the internet. Because of this, it is definitely worth it to do a thorough study of how the average user interacts with your website.
There are a lot of different ways to improve the user experience of your website, but when buying an item like CBD, the quality, credibility, and convenience of use are the most important factors to consider. You can read more about quality content and other key elements on our blog. In addition to carrying out your own informal investigation, you may also seek out a professional team, such as the one at Digital Mota, to carry out cannabis SEO and marketing upgrades.
Project and Emphasize Credibility
Because of many years of a very bad reputation as well as several media campaigns against cannabis products, many potential consumers are simply too terrified to use cannabis. Even in places where cannabis products are legal, bad marketers ruin the entire scene by not following local laws and intentionally misleading customers.
Sadly, many CBD sellers frequently mislabel their products. This can put consumers in the dark regarding the contents of what they are offering. This harms not only the individual enterprises but also the integrity of the entire industry.
Remember that in order to promote your cannabis products credibly, you must adhere to the government's marketing standards. Consequently, you must guarantee that any cannabis marketing methods you implement adhere to the law.
For instance, the FDA has imposed rigorous guidelines prohibiting the promotion of CBD as having medical benefits, which they believe have not been proven. Every piece of written text on a cannabis or CBD product needs to be checked. This is especially true for extra benefits, dosages, and warning letters.
What does this mean for your brand? You have the chance to appeal to a portion of the cannabis industry that may be interested in your products but concerned about their long-term effects.
Digital Cannabis Marketing
One classic and effective digital cannabis marketing strategy is to incorporate social media and online advertising. This allows marijuana companies to target their ads at specific demographics and audiences and track the success of their campaigns in real-time. It's also important to think about the specific laws and rules in your state, which can vary a lot from one place to the next.
Another key aspect of cannabis digital marketing is branding. In a crowded and competitive market, it's essential for cannabis companies to differentiate themselves and create a strong and memorable brand. This can be achieved through effective packaging and labeling, as well as the development of unique and distinctive product lines.
Don't Forget About Customer Experience
Finally, it's important for marijuana companies to prioritize the customer experience. This means providing high-quality products and services, offering accurate and reliable information about their products, and creating a welcoming and inviting environment for customers, whether in-store or online.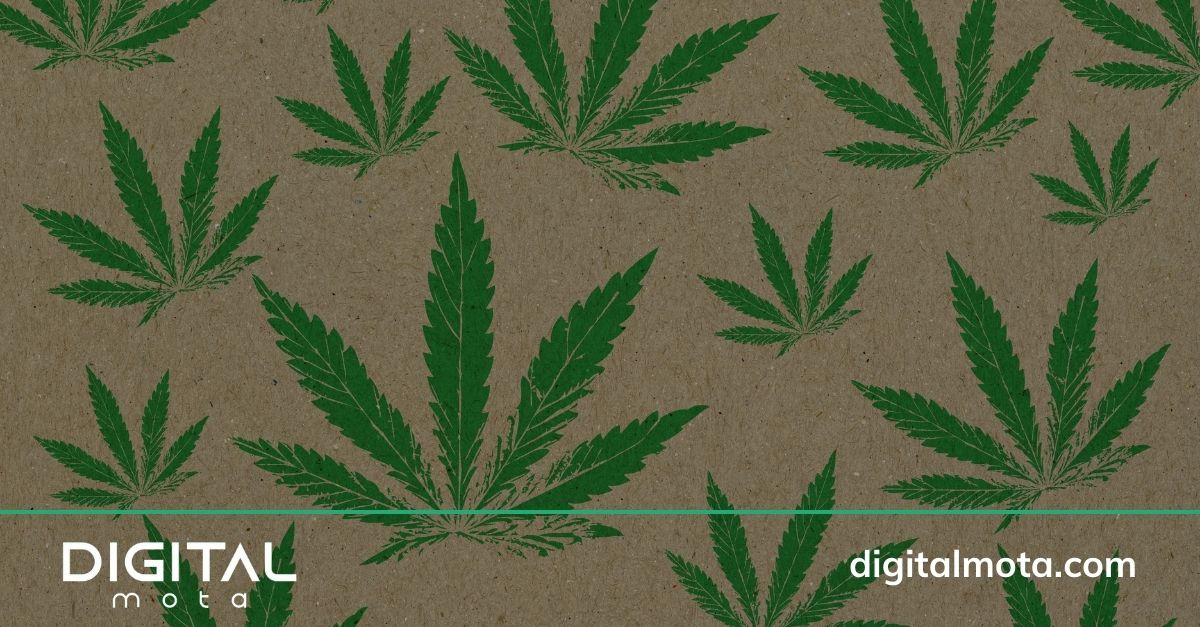 Allow Us to Assist You in the Development of Your THC Content.
Overall, the cannabis market presents a unique and exciting opportunity for marketers. By being creative, strategic, and compliant with the relevant regulations, it's possible to successfully reach and engage this growing audience. Now, if you are interested in receiving some professional guidance, our team here at Digital Mota is ready to assist you. Please have a look at the service packages that we are able to provide and select the one that meets your needs the most.
And if you are still interested in learning more, please visit our website or give us a call at (888) 428-1887. You can also contact us through email at the following address: info@digitalmota.com.