Over the course of the past few years, when advertisers were still fighting legislation, the advertising marketing for cannabis and CBD proved to be an entirely new world for sellers, producers, and advertising vendors alike. The digital market was taken by storm by CDB products, maintaining steady growth and increasing consumer interest and cultural conversation. But when a business grows quickly and quickly for the first time, it often leads to a much more cutthroat level of competition.
Many people in the United States have advocated for cannabis or CBD advertising laws in response to the growing number of states that have legalized cannabis for recreational use.
When it comes to advertising and marketing for cannabis and CBD , there have been some significant shifts in recent years that should be taken into consideration before launching a campaign. Therefore, it is essential to study this developing market, its sales figures, and the social and even psychological aspects that are involved in dealing with CBD or cannabis advertising. This will allow you to comprehend the obstacles that are faced when dealing with the upcoming trends 
It Is Critical For A Brand To Inform
With the introduction of numerous brands, products, and regulations in the midst of shifting global trends, perhaps the best strategy for marketing a cannabis product is to be regarded as a trusted advisor, educating both existing users and potential users on CBD and cannabis. This is because there have been several brands, products, and regulations introduced in the midst of the shifting trends.
It is possible for education to center on topics such as "how x CBD products are grown," "how to get the most out of your edibles," and, most importantly, "what are the local laws regarding this particular product?" As a result of this process, the marketing of your product will likely become more generous and place more of an emphasis on educating than selling. Your products will have more visibility and credibility as a result of employing such a marketing strategy.
Tasteful Product Innovation
Brands are reaching more people by investing in new products and moving beyond the flower, hemp, and cannabis categories.
This shift is helping to approve the cannabis industry thus allowing brands both old and new in the scene to earn greater consumer trust through quality marketing. Increasingly, consumers are drawn to edibles, infusions, and other cannabis-manufactured products.
Additionally, the demand for cannabis-infused beverages is a natural extension of consumer interest in novel beverages and health-conscious consumption. 
Local Advertising Is Very Important
The cannabis industry saw an increase in revenue during these past years, but it was still plagued by a number of unfavorable connotations in the United States. This was mostly because CBD advertising was still illegal at the federal level, and the laws in different states were not clear on the subject.
To increase awareness of your brand, make sure to collaborate with local partners and put them on your radar. This process results in a brand campaign that is jointly run by both companies, which in turn influences the credibility and visibility of your brand through lasting marketing for cannabis.
Make Use Of Influencer Marketing
There are a variety of approaches that can be taken into consideration when developing a marketing strategy for CBD or cannabis-based products. Your chances of attracting the attention of your target market improve in proportion to the degree to which they are creative. In the past, some examples have been reward systems, creative ads, and creative loyalty programs. All of these tend to get people excited about products and brands in a way that makes the excitement spread like wildfire to other customers.
The use of influencer marketing in the cannabis industry is an ideal method for expanding existing segments within the marketing sector. It seems as though online influencers who have a large number of followers can be found almost anywhere, including on Facebook, TikTok, streams, Instagram, and many other platforms. If you work hard to make partnerships with trusted influencers, your business will almost certainly be able to reach an organic audience in a personalized way.
Always Maintain A Positive Relationship With The Authorities
It is imperative that you maintain a positive relationship with them. Unfortunately, many companies sell unapproved cannabis and CBD products with claims that they treat several conditions, such as autism and Parkinson's. Because of this, the Food and Drug Administration has been sending warning letters to many cannabis businesses for violating the law in their marketing.
These unethical practices by some businesses taint all the other efforts that are associated with CBD products. Taking this into account, unless you acquire scientific evidence with clinical and proven studies attached, the respective governing bodies will count the advertisements as unlawful.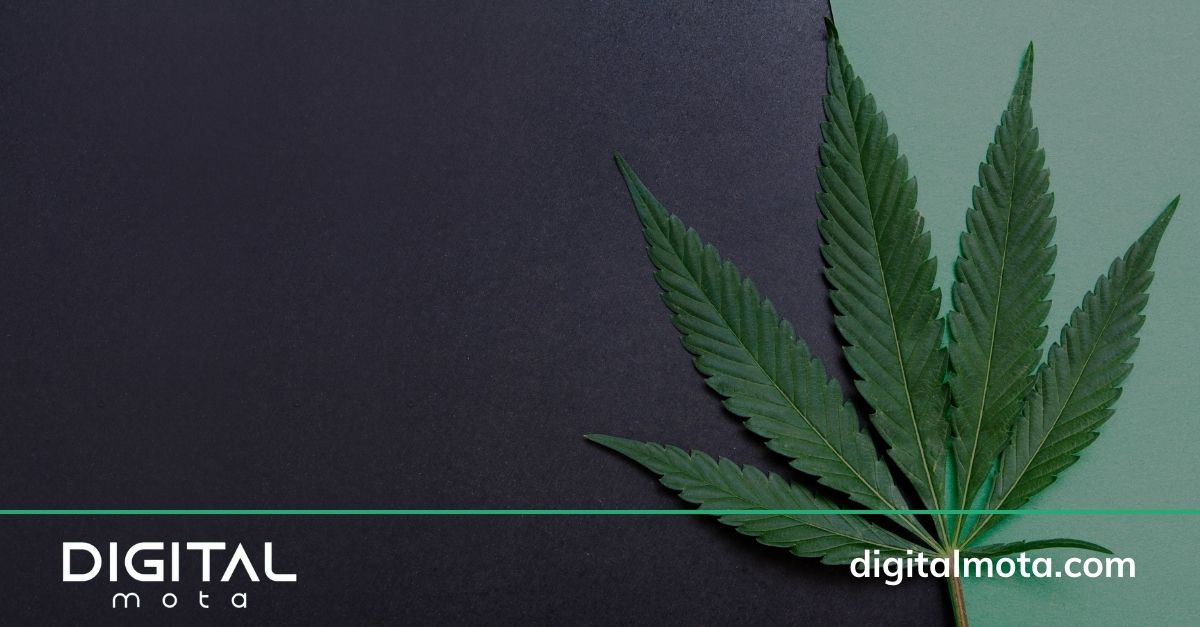 Inventive Cannabis Marketing
All the above advertising trends provide you with an opportunity to get the product message out among the targeted audience in a much more memorable and fresh way, abiding by the state's regulatory framework. Digital Mota has collaborated with a number of the cannabis industry's most prestigious brands. We collaborate with international clients to increase their market share and expand their businesses through inventive digital marketing. The Digital Mota team can help your cannabis business with website design and development, search engine optimization, social media, email marketing, packaging design, and more. Contact Digital Mota for much more on this.