Since the recreational use of cannabis passed through the Californian government in 2016 the weed industry has been growing significantly each year and it doesn't look like it is going anywhere any time soon. Only in 2021, over five billion dollars were made with cannabis sales only, and the number is expected to keep growing each year. Given the situation, the number of coffee shops also increases yearly, so if you want yours to stand out from the rest you will need to give something to your public. Here's how Digital Mota can help you with your dispensary content creation by taking an expert approach with proven techniques.
Writing Educational Content
If you want to build a faithful audience, a fundamental item of digital marketing, you will need to provide your customers with an added value. It can sound difficult, but there is an easy way to give your potential clients what they want, with engaging content and educational articles. By combining those two, a big part of your dispensary content creation will be achieved, and will establish your company as an authority in the industry.
The importance of writing educational content on your blog comes from the following principle: if people find your content educational, they will build a stronger connection with your brand, given that they will trust you, and ultimately your expertise, products and brand. Once you have gained this from your audience, they will be more likely to seek your services and get your products when looking for cannabis.
What Digital Mota Does
And that is our aim at Digital Mota: we create informative and engaging content that will boost your reputation along the industry. How do we do it? By looking for the most used keywords in your business and writing articles with them, to increase your organic traffic. This way we will give your website an audience with tangible value when it comes to cannabis strains, guides and other related topics.
The articles with dispensary content creation may not always be enough. Anybody can make something up and just throw it up on the internet. This is why it is crucial to use links that prove that your information is valuable. This not only helps to gain the trust of your public, but it also improves your organic traffic and customer reach.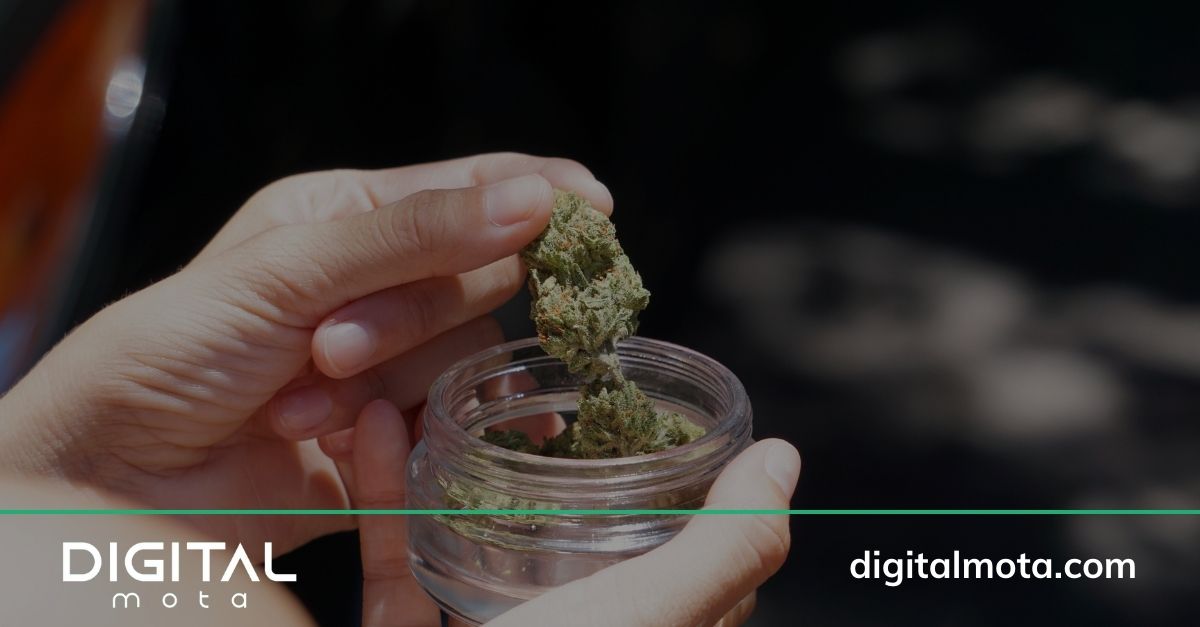 Digital Mota can Start Working for you Today
Another advice when it comes to dispensary content creation is to be honest with your audience. Don't try to sell something you don't have. Be simple with articles that tell your brand's story, how it all started, the challenges you had to overcome, what you are doing now… the customers will then trust you because they will relate to your business. This is how you engage with your audience and gain the trust of your public. In addition to the texts, Digital Mota uses photography, videography and editing to achieve these results with our posts. If you want to increase your brand's recognition, please call us at (888) 428-1887 or just fill out the contact form you are interested in.