If you run a cannabis company, you understand the challenges of modern online advertising, such as maintaining legality, avoiding website closure, and staying ahead of the competition. Customers today demand a tailored and immersive online experience from the brands they frequent, and the explosion of digital advertising platforms is helping businesses meet this demand. More and more companies are realizing the potential of omnichannel approaches in providing the best possible customer service and increasing the effectiveness of their marketing efforts. The following post explains how cannabis omnichannel retailing can help your dispensary exceed customer expectations by allowing you to quickly adapt to your customers' needs. 
But What Is Omnichannel Retailing?
The term "omnichannel" has recently become trendy, but its meaning goes well beyond simply "selling through multiple channels." Omnichannel retailing is used to describe the integration of both online and offline retail experiences. This business and commerce strategy combines website services, digital marketing, and store inventory so that the brand experience is the same everywhere people interact with it.
Modern shoppers use innovative approaches to brand discovery and look for innovations in convenience to inform their purchases. An omnichannel retail scenario involves a customer being able to visit the website through various digital devices to check for product availability and discounts. After that, he or she can order the product online before they visit the store, avoiding a lengthy chat with the budtender staff and finally being able to quickly pick up the order in a matter of minutes.
There are several advantages to offering an omnichannel retail experience for cannabis from an experienced service such as Digital Mota for your brand, such as:
Users Can Shop On Their Own Terms.
Incorporating digital technology into the design of your dispensary is a straightforward way to enable customers to perform actions that are already second nature to them. Recent years have helped to develop more intuitive interfaces for online shopping. Interactive touchscreen menus offer consumers the convenience of accessing product information on their own, which in turn makes it so that not every consumer requires the assistance of a budtender 
It Allows You To Develop A Brand That Is More Consistent
We understand that branding is a complicated topic. Using omnichannel strategies can help simplify the process. Considering that you will be developing a strategy that is present across all channels, you will discover that it is essential to have a brand tone and image that are readily distinguishable from one another. Your brand strategy will benefit from an increase in both its overall quality and its cohesiveness as a result of the fact that you are giving priority to the requirements of the members of your target audience while also streamlining for the purpose of increasing its versatility.
Access to Accurate Inventory, Data Analytics and Pricing Data
Few things are more disheartening to a customer than seeing that their favorite edible is in stock on your website, only to find out at the register that it has sold out. With omnichannel retailing, customers always have access to the most up-to-date and relevant information about product availability, variety, and stock levels.
In addition to encompassing the customer experience, a cannabis omnichannel retailing strategy also applies to data analytics, thereby enabling the collection of a wide range of information as engagement is tracked across multiple platforms. You can create a more accurate picture of the customer journey, including how/when/where your customers typically engage. Tools like electronic menus can be updated automatically, so whether a customer looks at it online, at a self-service kiosk in the dispensary, or with the help of a budtender on a tablet, they will always see the same, accurate information.
Customers Receive Superior Service
A successful omnichannel retail strategy significantly contributes to providing consumers with the best shopping experience possible. Consumers can navigate your store's inventory in a variety of ways, such as by selecting strains based on their individual effects or by sorting the dispensary's selection of CBD products by review rating, discounts, and price, thanks to the creative merchandising made possible by cannabis touch screen menus. Touchscreen menus can also display complementary products and accessories.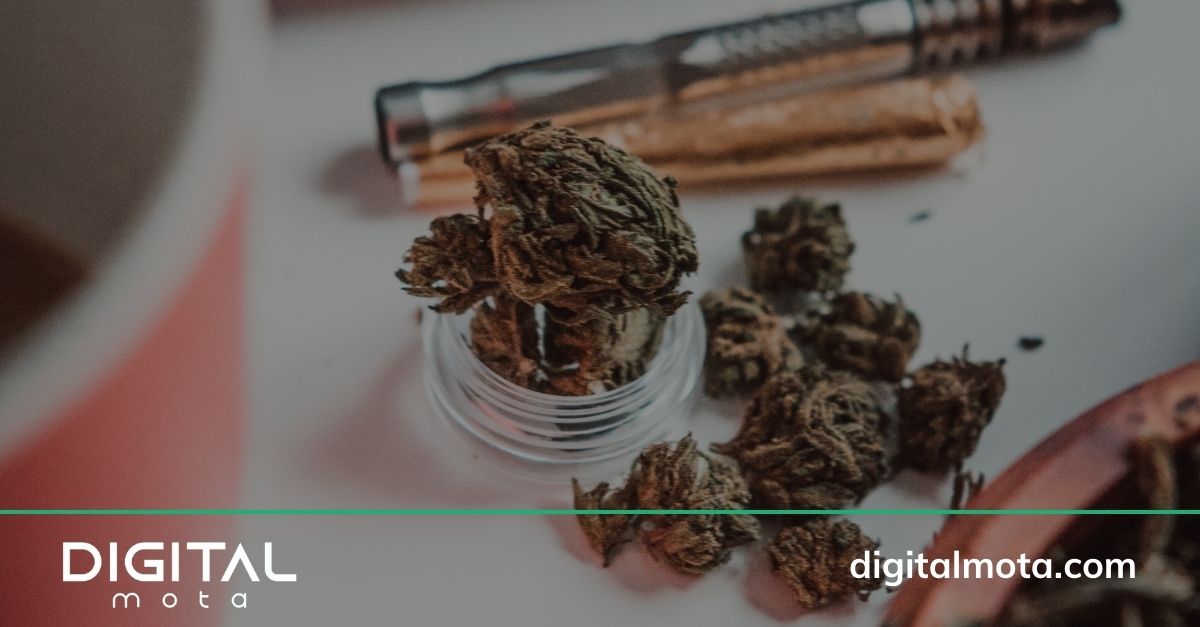 Get Your Cannabis Omnichannel Retailing Strategy Now
With cannabis omnichannel retailing, cannabis retail store owners will be able to provide consumers with the most comprehensive omnichannel cannabis retail experience. To learn more about this new alliance, please contact our team. Omnichannel retailing makes sure that inventory and prices are correct on all channels. This makes sure that a product doesn't show up online as being in stock when it's actually sold out. 
Digital Mota has collaborated with a number of the cannabis industry's most prestigious brands. We collaborate with international clients to increase their market share and expand their businesses through inventive digital marketing. The Digital Mota team can help your cannabis business with website design and development, search engine optimization, social media, email marketing, packaging design, and more. Visit our website and get started today!