Have you been looking for ways to make your cannabis business stand out from the rest? Does it feel like your local competitors are passing you by? Cannabis is one of the most competitive industries there is. To further complicate matters, there are strict rules in terms of what you can (and can't) do to market your cannabusiness online. That's where we come in. Here at Digital Mota, we have years of experience in cannabis marketing. Now, we can put them to work for your company.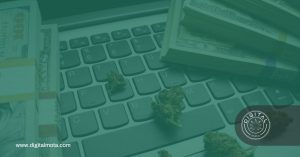 SEO from the Ground Up 
Having a website, writing some blogs, and posting a few pictures online are not a SEO strategy. Sure, they might raise a little bit of awareness, but they don't constitute an effective strategy, one that you can build on over time. Here at Digital Mota, we'll draw upon our experience to make an SEO strategy that's right for your company and your company alone. That way, potential customers will see your brand exactly how you want them to see it. 
Website, Social Media Management, and More 
We can also design your website, too. The truth is that "having a website" isn't enough anymore. You need to have a website that's the online version of your showroom, giving potential customers everything they need to purchase from you. We can design you a website that not only looks great and is perfectly on brand but also works perfectly on any kind of mobile device. That way, you can get more customers than ever. 
Cannabis Marketing to Set You Apart 
This is just a very brief introduction to some of the ways that we can help your business. Sure, we have different digital marketing packages available here at Digital Mota. But, we can devise a personalized package for your company, too. For a free consultation, you can reach us at (818) 235-9440.