Every business owner understands the importance of a professional appearance that reflects the values of their brand and the quality of their products. The cannabis industry is growing at a rapid rate, meaning standing out on social media platforms is more important than ever. Here's how professional weed photography can benefit you.
What Are the Benefits of Professional Photography?
The benefits of professional, high-quality photography and videography may be self-explanatory. These services elevate your professional appearance and help you stand out online. But professional photoshoots and videos can be utilized in more ways than you might expect.
Digital Mota captures first-rate short-form content that can be spread across social media platforms like Instagram or TikTok. These eye-catching posts engage users, helping you build more authority in the industry and a larger audience. Through these services, you'll pull more customers through your door. 
Who Needs Professional Photography Services?
Nearly any cannabis dispensary or company can benefit from professional photography and videography. However, these services are best suited for brands that are selling products or companies that already have a foothold in the industry. For example, Digital Mota works with brands like The Cookie Plug to completely transform their brand and online presence.
Which Package is Right For You?
You're probably wondering which Digital Mota package suits the scale of your business and needs. Photography and videography are offered in the Silver and Gold packages. Here's what you need to know. 
The Silver Package
The Silver Package is best suited for dispensaries and up-and-coming cannabis brands. The main advantage of the Silver Package is that you start to reach a higher echelon with high-quality social media content, videography, and photoshoots. The Silver Package includes the following:
35 Keywords

2 Social Media Posts Weekly

4 Blogs

Online Content Creation

Paid Advertising Management

4 Hours Web Maintenance

5 Keywords for Google My Business

2 Stories and 1 video per month

1 photo shoot every three months

80 Approximate Backlinks
The Gold Package
The Gold Package is the highest tier we offer and is best suited for well-established dispensaries and cannabis brands. We offer total customization with the Gold Package, allowing you to focus on the essential aspects and take your brand to the next level. The Gold Package includes the following benefits:
70 Keywords

4 Social Media Posts and 4 Stories Weekly

8 Blogs

Online Content Creation

Paid Advertising Management

8 Hours Web Maintenance

10 Keywords for Google My Business

Four stories and two videos per month

1 photo shoot every month

150 Approximate Backlinks

Total Customization Available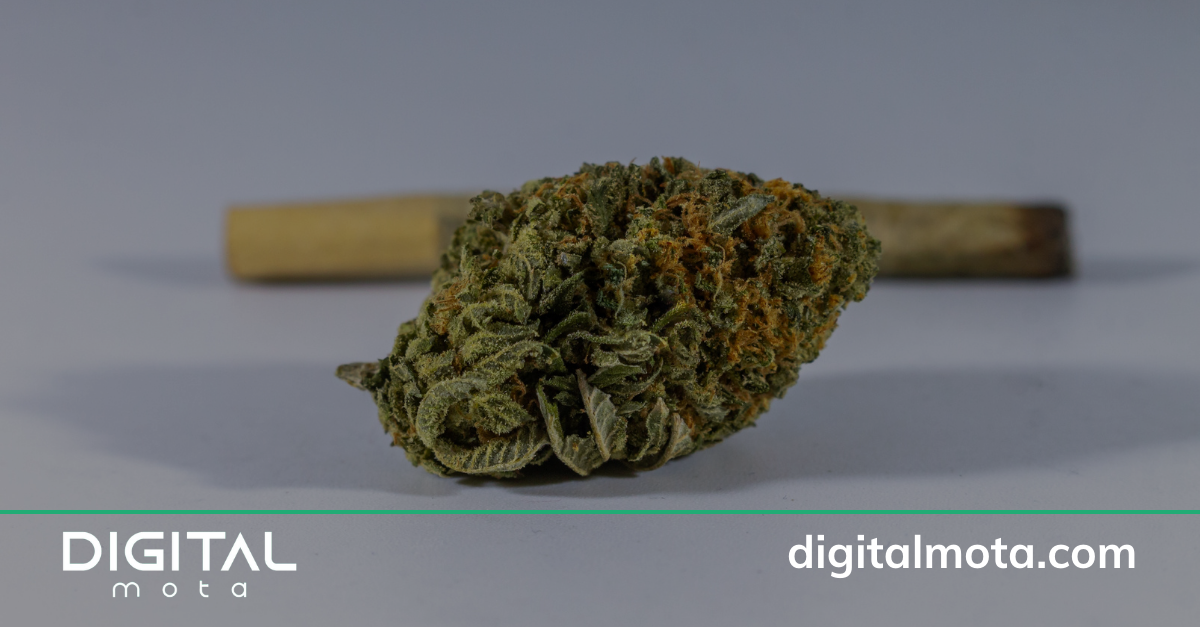 Get Professional Weed Photography Today
Separating yourself from the pack is essential in the digital age, especially in the cannabis industry. Your industry is crowded with competing brands, products, and dispensaries, all vying for the top spot. Digital Mota is here to revolutionize your online presence with proven marketing techniques and high-quality content creation. 
We can take your dispensary to the next level with curated content, social media advertisements, and premium videography. If you're serious about increasing your brand recognition, contact Digital Mota at (888) 559-5910 or use the online contact form.