The cannabis industry is growing at an alarming rate. In 2021 alone, California brought in $5.2 billion in cannabis sales! The number is expected to grow each year exponentially. With our 420 Brand Acceleration Program, you can take your business to new heights. Here's how Digital Mota can elevate your business. 
SEO and Digital Marketing Services Catered to Your Business
You're well aware of the importance of a proper digital marketing campaign, whether you're a budding cannabis brand or a well-established player in the industry. The world has gone digital, and you'll halt your growth entirely if you don't take advantage of proven digital marketing techniques. 
Digital Mota provides three different package tiers: Bronze, Silver, and Gold. Each package has advantages explicitly designed for your brand's size and scale. Each package is based monthly, and a six-month minimum contract is required, while 6-9 months is preferred for the best results. 
Grow Exponentially With Proven Digital Marketing Techniques
Each of our packages includes proven digital marketing techniques that yield dramatic results, regardless of the size of your business. For instance, we utilize on-page and off-page SEO techniques that increase organic traffic. 
Every package includes high-impact on-page keywords that drive organic traffic to your website and services. We research and analyze the highest ROI keywords for your brand and location. Afterward, we include these phrases throughout your site, meta-data, and blog content to rank your services higher in search queries. 
Off-page SEO strategies include backlinks from authoritative websites to drive organic traffic and increase your search ranking. Search engines like Google and Bing notice high-quality backlinks and place your business higher in search results, allowing more customers to find your services. 
Utilize Curated Social Media Content
Social media is a fundamental component of any effective digital marketing campaign. Each package includes social media posts and online content creation that helps you stand out on timelines.
Depending on the package you select, we'll create first-rate content that can include professional photography or videography. Digital Mota develops social media content that reflects your brand's personality, values, and professionalism. For instance, we may create eye-catching Instagram stories and reels that engage customers.
Social media content can accelerate your growth with ease. This is because more users select businesses and services through platforms like Instagram, TikTok, and Facebook. Standing out on timelines is more critical than ever before.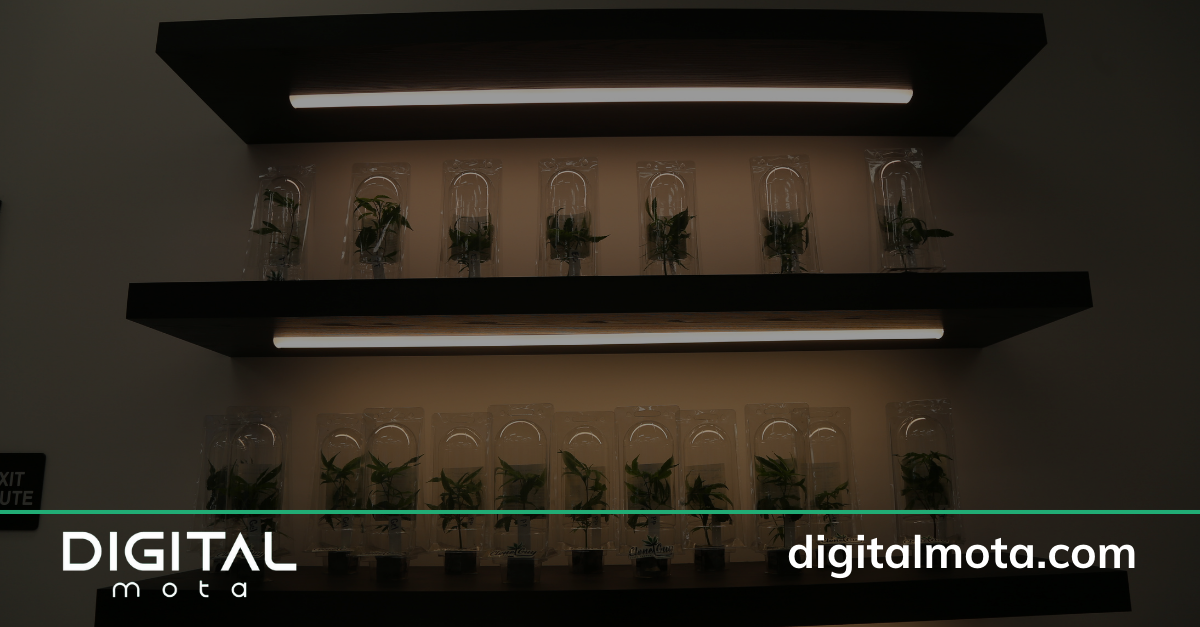 Take Your Brand to the Next Level With the 420 Brand Acceleration Program
Separating yourself from the pack is essential in the digital age, especially in the cannabis industry. Your industry is crowded with competing brands, products, and dispensaries, all vying for the top spot. Digital Mota is here to revolutionize your online presence with proven marketing techniques and high-quality content creation. 
We can take your dispensary to the next level with curated content, social media advertisements, and premium videography. If you're serious about increasing your brand recognition, contact Digital Mota at (888) 559-5910 or use the online contact form