Have you been trying to launch your cannabis business online but just can't seem to connect with potential customers? Does it feel like you're doing "everything right" yet haven't gotten that ROI you want? Those are just some of the reasons that our clients have reached out to us. The truth is that the industry is unbelievably competitive. You have so much to do in running your business, you may not have all of the time to devote to your marketing as you would like. That's where our professional 420 digital marketing can help.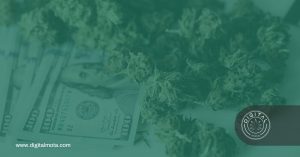 Audits and Keyword Research 
Usually, the first step is: we perform a thorough audit of your SEO, website, and more. We'll let you know what's working and what could be improved. Then, we'll tell you and show you how we would improve it. When we start with our clients, one of the first steps is usually keyword research. We find the best keywords for your business as well as those that your competitors haven't done the best job with. That way, you can create content that helps your business to get ahead online. 
A Website 
All while this is going on, we'll update or create your website. We'll optimize it, on-page and off, so that you can better connect to the customers that you want to connect to. It'll be optimized for mobile devices so that anyone can use your site from anywhere at any time and on any device. 
Content for Cannabis Business and Beyond 
"Content" means blogs, of course – well-written by experienced pros. But, it also means videos, podcasts, social media, and so much more. This is just some of what we provide for our clients every day. Now, we can do the same for you. For a consultation, you can reach us at (818) 235-9440.