The cannabis industry is expected to undergo some major shifts in 2023. Not only is the market's expansion anticipated, but so is an increase in customer knowledge and interest in experimenting with various cannabis products. Even with all this expected growth, this doesn't mean that cannabis businesses do not face difficulties: As competition in the cannabis industry increases, companies will need to increase their efforts to differentiate themselves within their particular subfield of the industry. Because of this, cannabis brands and dispensaries need to come up with creative new ways to do marketing for dispensaries in order to stay on top of the game in 2023.
Conduct Market Research On Upcoming Cannabis Strains and Goods
Cannabis breeders will likely create new strains of cannabis by 2023, and there will be new products available. In addition, cannabis-infused drinks are likely to increase in both popularity and accessibility. Some of these drinks will be made by companies that have a large share of the market for alcoholic drinks.
While edibles have always been well-liked, we can expect to see a greater selection of these items in the future. Also, CBD just became legal at the federal level, so it may be sold by companies that aren't usually in the cannabis business. Consider carrying out a formal market analysis of the people who use cannabis in a specific region in order to obtain their point of view on a variety of topics.
It is essential for the success of any company's marketing strategy to conduct a market analysis with an experienced independent service, and the cannabis industry is not an exception to this rule. A service like Digital Mota will help to further develop awareness of your brand.
Developed and Enhance User Experience
Sales of CBD through the internet are becoming an increasingly popular trend. It is obvious that marijuana-related products cannot yet be sold online. Nevertheless, the user experience provided by a website's eCommerce platform is an essential component of any internet-based shopping experience. Because of this, it is definitely worth your time to do a thorough study of how the average visitor to your website interacts with it.
There are many different approaches to improving the user experience of a website. However, when purchasing an item such as CBD, the findability, credibility, and ease of use of the website are all extremely important.
Increase and Emphasize Your Credibility
Because of the industry's less-than-stellar historical reputation, many people who could benefit from cannabis do not use it because they are simply too afraid to do so. This is an unfortunate reality that exists within the cannabis industry throughout the world. Although it might not seem obvious, cannabis dispensaries play an important role in how people perceive cannabis consumption.
Keep in mind that in order to market your cannabis products credibly, you will need to market them in accordance with the regulations that have been established by the government. Many CBD retailers have a concerning propensity to mislabel the products that they sell. Customers might not be aware of what they are putting into their bodies as a result of this. This not only hurts the credibility of individual companies in the sector, but it also hurts the credibility of the sector as a whole.
As a result of this, there might be a niche for your company in which you place an emphasis on stringent lab testing, compliance with government regulations, and dedication to the protection of customers. It's important to think about how different parts are regulated in different states to avoid giving out wrong information. You are also required to make sure that any cannabis marketing strategies you use are done in accordance with the law.
Customer Surveys and Competitor Analysis
Conducting market research on your rivals also has a great number of advantages, one of which is that it enables you to pinpoint areas of your business model that are lacking, as well as openings for making enhancements or expanding your market share. By looking at the areas where your competitors are doing better than you, you will be able to compare and contrast different sales, pricing, and digital marketing strategies.
Customer surveys are helpful tools that can tell you not only if your customers are happy with your products or services, but also if there are ways to improve your marketing strategy to bring in more customers.
If done correctly, these two strategies can provide you with systemic feedback regarding the quality of the work you are doing as well as the likelihood of a customer coming back to do business with you again. It can also help you find trouble spots in your business that need to be fixed.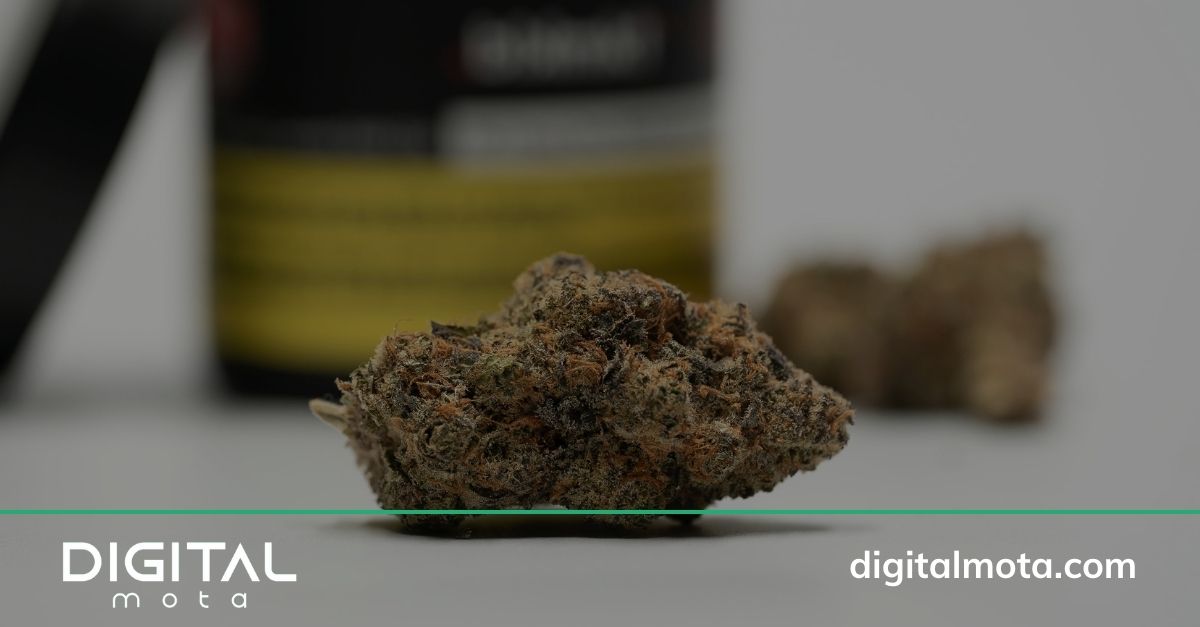 Dispensary Growth Solution Today
When it comes to cannabis digital marketing, Digital Mota has you covered from A to Z. Although its headquarters are in Los Angeles, Digital Mota was established and incorporated in the Golden State. When it comes to the cannabis industry, Digital Mota has collaborated with some of the biggest names in the business, offering services ranging from SEO, LED trucks to omnichannel marketing. Visit our website today and get started on the path of increased depiseriary growth through specialized marketing.