Even though the beginning of every year comes with several challenges, there is always the opportunity for personal and business growth. Companies will need to improve their efforts to differentiate themselves within their particular sections of the cannabis market as competition intensifies. In order to remain competitive in 2023, cannabis brands and dispensaries must come up with inventive new marketing strategies. The following cannabis marketing for dispensaries tips will increase the number of local visitors to your shop.
Collaborate With Other Local Organizations That Support 420
When it comes to marketing for dispensaries, one of the most effective strategies is to form partnerships with other local businesses that are accepting of the 420 lifestyle.
Finding local businesses in your area that are complementary to your dispensary business and that you might be able to collaborate with to run events and giveaways through each other's social media accounts is the goal here. This will lead to a rise in the number of people who visit your website and/or store.
One approach would be for each company to provide an equal reward and promote the competition organically through their social media platforms. Because this would not require any paid advertising, there would be very few limitations placed on the contest.
This strategy not only puts your company in front of a target audience that is already familiar with and interested in a service that is similar to yours, but it also has the potential to quickly grow both your online audience and your client base.
Use the Power of Reviews and Referrals
Personal recommendations and word-of-mouth are the key sources of traffic for small businesses and the quickest approach to acquiring new consumers. As part of good marketing for dispensaries , it is important that you create a mechanism to seek, encourage, amplify, and escalate referrals if you wish to increase foot traffic to your dispensary.
When a consumer makes a reference, recommendation, or, even better, leaves an online review on Google, create a program where they receive a store credit, a free gift, or other extra item of value. Whenever this happens, there is a high chance that you receive a prospective new customer and a potential new online review, and your customers receive a discount and a unique experience from your dispensary.
Referral programs are another essential marketing approach that you should implement into your business's daily operations. They enable you to tap into trustworthy and important word-of-mouth marketing channels between your customers and prospective clients. This allows you to enhance your dispensary's sales and foot traffic.
Focusing on Local SEO
A comprehensive SEO plan for your site is among the most effective dispensary marketing strategies since it has a lot of impact in different areas.
An efficient dispensary SEO, keyword, and blog content marketing plan will help your dispensary marketing by improving organic search traffic and online visibility to help your dispensary website achieve a higher search engine ranking. If your product pages do not rank higher than those of your competitors, you are at risk of losing visitors and, thus, business.
Make sure your dispensary marketing plan includes a website with a local SEO and keyword strategy in terms of keywords and content/copywriting. A vast percentage of individuals who are wanting to buy marijuana in your area will use Google to research and shop for the products they want to buy.
Local SEO for Dispensaries
Marketing for cannabis dispensaries is an essential strategy, especially for cannabis retail outlets. Retail dispensaries target a local clientele, which includes consumers who live in the same city as the dispensary or within a short distance by automobile. Taking this into account, mail-order marijuana shops should concentrate on a "normal" regional or nationwide SEO and keyword approach.
Typically, mail-order dispensaries target bigger regional territories with multiple cities or larger areas, such as multiple states, provinces, or countries.
What Exactly Is Local Seo?
Local SEO is a dispensary SEO technique that increases your retail cannabis store's visibility in Google's local search results. Local SEO can assist any firm that has a physical location or serves a geographic area. Local SEO also allows for a map to show on the search results, as well as for your store to be displayed on map applications.
How Will It Benefit Your Cannabis Dispensary?
Your dispensary can benefit from digital marketing since it can provide the stage to attract and grab new customers as well as engage with customers who have already made purchases. Get more foot traffic into your store by utilizing these strategies as well as directories, social media, display advertising, and any other marketing strategies that you can think of. This will help you bring in new consumers. When a customer comes into your store, it is your obligation to provide them with customer service that meets their expectations and convinces them to become a returning customer.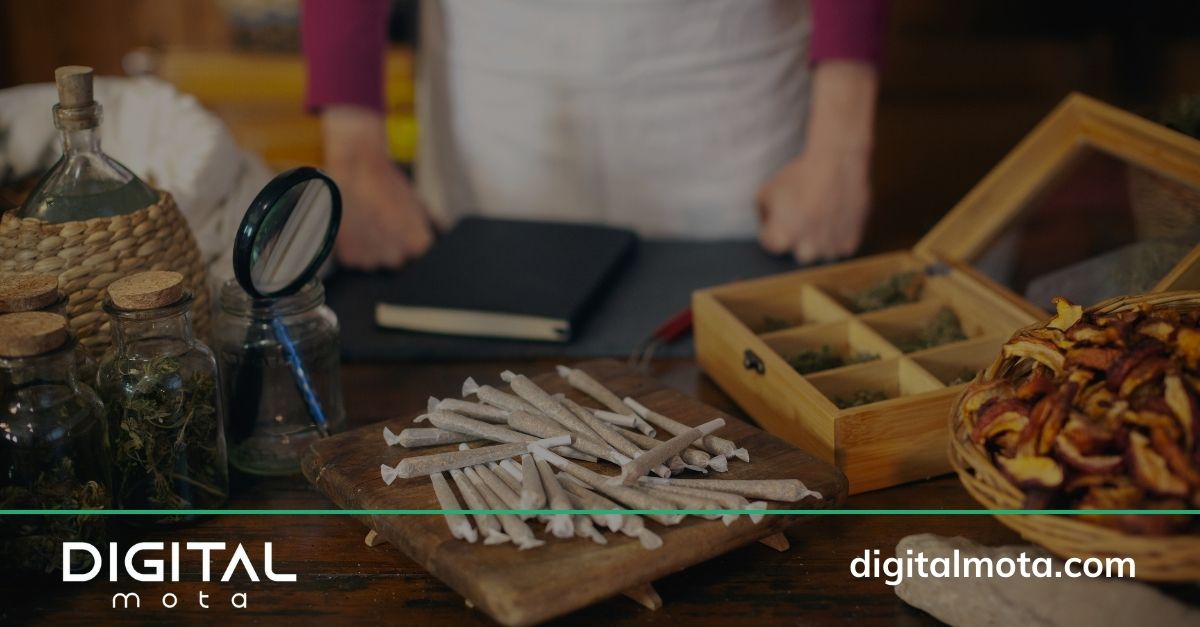 Today's Dispensary Growth Strategy
Digital Mota has your digital marketing needs for cannabis covered from A to Z. Despite having its headquarters in Los Angeles, Digital Mota was founded and incorporated in California, and it currently houses its headquarters in the city of Los Angeles. Digital Mota has cooperated with some of the most prominent companies in the cannabis sector, delivering services such as SEO, LED trucks, and omnichannel marketing. Visit our website today to initiate the process of expanding your budget through targeted marketing.