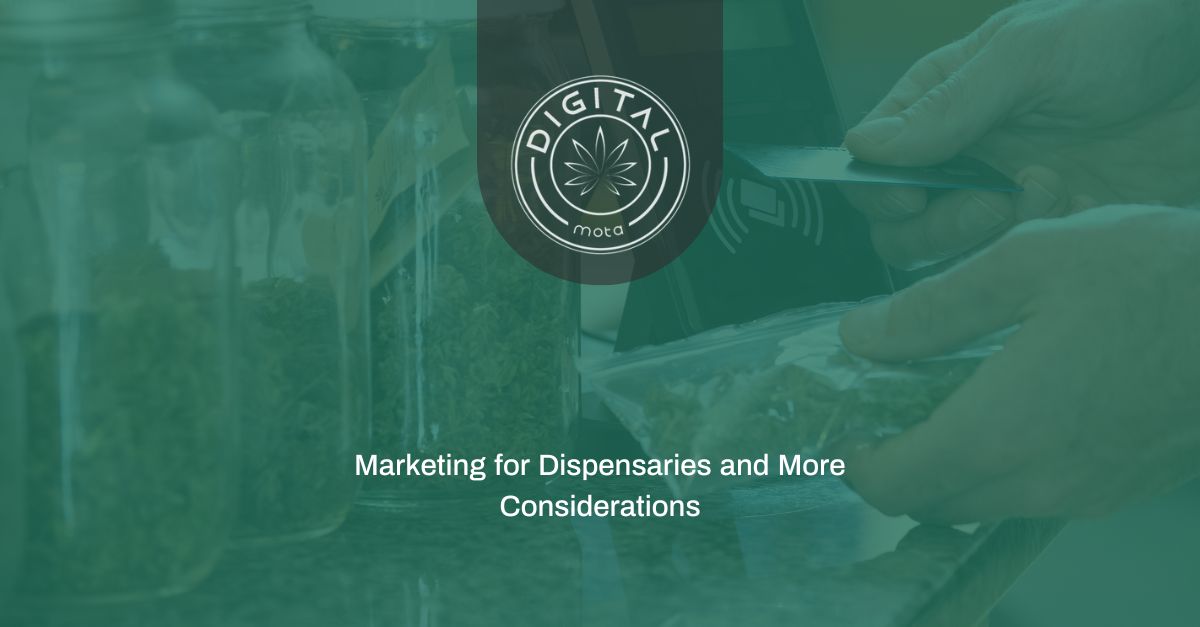 Marketing for dispensaries isn't something to overlook. Although your products typically sell themselves, you are still responsible for pulling in customers. Customers will have difficulty finding your business if you don't have an efficient, well-thought-out marketing campaign. Here's how Digital Mota can help.
"Where Do I Start?"
You might not know where to start if you're new to digital marketing or have overlooked your marketing budget. You can begin with several places, but some provide more bang for your buck, like social media, search engine optimization, and paid advertisements. You can avoid common pitfalls with professional services and start off on the right foot. 
Search Engine Optimization and Keyword Research
Search Engine Optimization (SEO) and keyword research are cornerstones of a proper digital marketing campaign. SEO consists of several different components, like metadata, backlinks, and keywords. Keyword research and targeted phrases are vital for appearing higher in search queries. Digital Mota conducts an audit on your website and industry to find the most valuable keywords possible.
Social Media Content
Social media needs to be the main component of your dispensary marketing strategy. Everyone is scrolling through platforms like Instagram, TikTok, Twitter, and Facebook daily. 90% of Instagram users follow at least one business, making it the perfect place to advertise. You're losing out on visibility, brand recognition, and growth if your company isn't on social media. 
Professional Media Creation
There's more to online content creation and social media posts than creative captions. Novice-level content only pulls in customers for so long that you need to step up your game. Digital Mota elevates dispensaries with professional photography and videography. We pull in more customers and increase brand recognition through eye-catching content. You need professional media creation if you don't want to get lost on someone's timeline.
Web Optimization
Social media content and high-quality videography are a few pieces of the puzzle. Over 95% of Facebook users access the platform from their mobile devices. If they find your dispensary and head over to your website, will they come across an optimized website for mobile devices? Web maintenance and website optimization are equally important. How will people trust your products or services if they can't navigate your site?
Online Content Creation
If someone visits your dispensaries website, what are they going to find? Are they going to come across valuable and informative content they can trust? The Digital Mota team develops website content that's tailored to your audience. We use market research to determine what questions and problems your audience has. Our expert team of copywriters develops content that relieves your audience's concerns and makes you a trustworthy, respectable brand in the industry.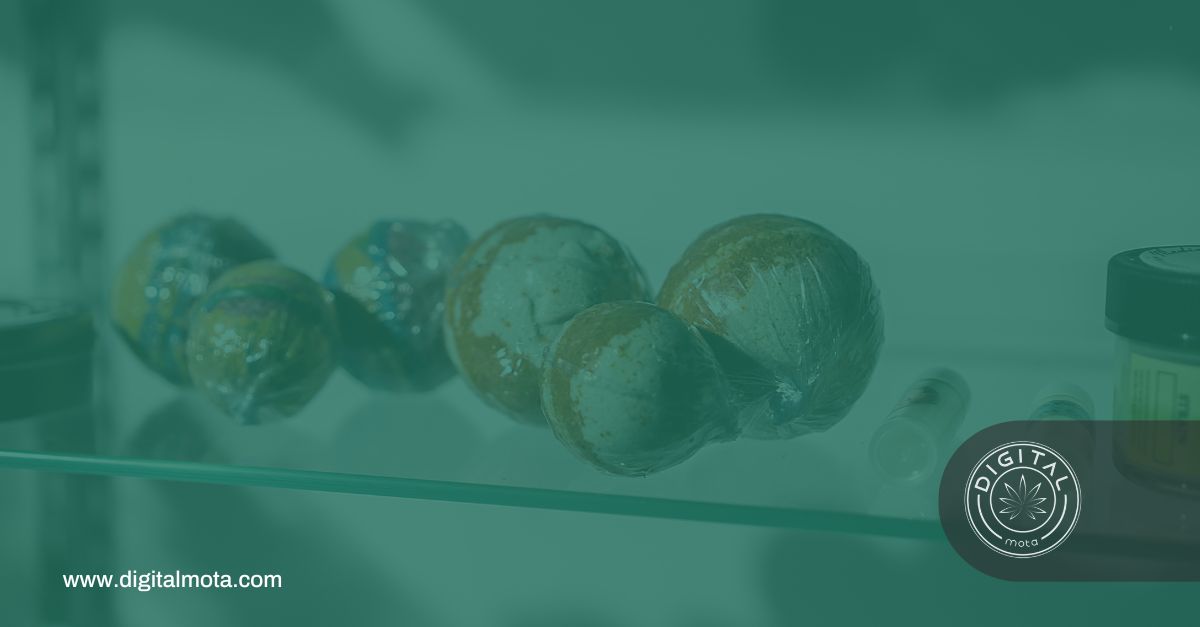 Get Professional Marketing for Dispensaries Today
Separating yourself from the pack is essential in the digital age, especially in the cannabis industry. Your industry is crowded with competing brands, products, and dispensaries, all vying for the top spot. Digital Mota is here to revolutionize your online presence with proven marketing techniques and high-quality content creation. 
We can take your dispensary to the next level with curated content, social media advertisements, and premium videography. If you're serious about increasing your brand recognition, contact Digital Mota at (888) 559-5910 or use the online contact form.