The cannabis industry is currently in the frenzy of a gold rush. In California, especially, it is an exciting time of growth and opportunity if you own and operate a cannabis dispensary. In the first quarter of 2022 alone, California saw over $1 billion in taxable cannabis sales, a trend that is on track to continue. With new players entering the market every day–some with considerable corporate backing–it has never been more important to separate yourself as a premier brand in the cannabis space. Of course, the legal sale of cannabis is a relatively new industry, so there is not a ton of precedent in terms of how to grow a marketing presence. Sure, there are some individuals who will just walk into a dispensary for the novelty of the experience, but what about the more discerning customer? How can you reach a consumer base that is likely to offer repeat business? You may want to learn a bit about our 420 Brand Acceleration Program at Digital Mota.
Anyone in the business world will tell you that, to a certain extent, money is money. While some traditional advertising and marketing strategies will make sense for cannabis sales, you should ultimately work with a digital marketing agency who has an in-depth knowledge of this industry. At Digital Mota, we work exclusively with dispensaries and cannabis retailers, and our team of marketers have a unique grasp on how to effectively reach an audience. With our 420 Brand Acceleration Program, we take a multi-faceted approach to developing a marketing plan that is ultimately aligned with your goals. With three available tiers of packages–Bronze, Silver, and Gold–we can provide you with a plan that matches your budget and the aims of your business.
Social Media Strategy with the 420 Brand Acceleration Program
Now more than ever, social media marketing is a cornerstone to any brand's digital footprint. If you manage a cannabis dispensary, it is an absolute must that you maintain an active presence on Facebook, Twitter, Tik-Tok, Instagram, and beyond. Simply having an account that posts once in a blue moon will no longer suffice, and at Digital Mota, we can design a social media strategy for you that will drive engagement and encourage conversions from users. 
Once we start working for you, you can begin to see real returns within six to nine months. You also won't have to worry about generic or recycled content–all of our social media work is customized and one-of-a-kind for your business.
Superior Search Engine Optimization
In order for customers to purchase your offerings, they have to be able to find you. This is especially true in the online world. When you are looking up a business, do you click on one of the first results that Google offers? The answer is likely yes, and so too are potential customers going to visit the dispensary that appears highly on search engine results pages (SERPs). So, how do you make sure your business is maintaining a high position with the biggest search engines?
By working with a digital marketing agency that understands search engine optimization (SEO) principles, you can quickly climb the SERPs. At Digital Mota, our team of expert marketers are always current on the latest in SEO trends, and we will perform exhaustive keyword research before tailoring your content in an SEO-friendly way.
Elevate Your Content to the Next Level
To succeed in the cannabis space, you need to compose content that provides real value to the reader. Gone are the days of a simple three to five page website offering a satisfactory web presence–you need continuous, effective content so that you can better engage with your customers. This means writing blog posts that provide real information about your products and the latest industry trends. Our content writers have a solid understanding of your industry, and we can produce the type of content that your customers will appreciate. After all, for a customer to reach out, they have to stay on the page, and we can give them a reason to do so.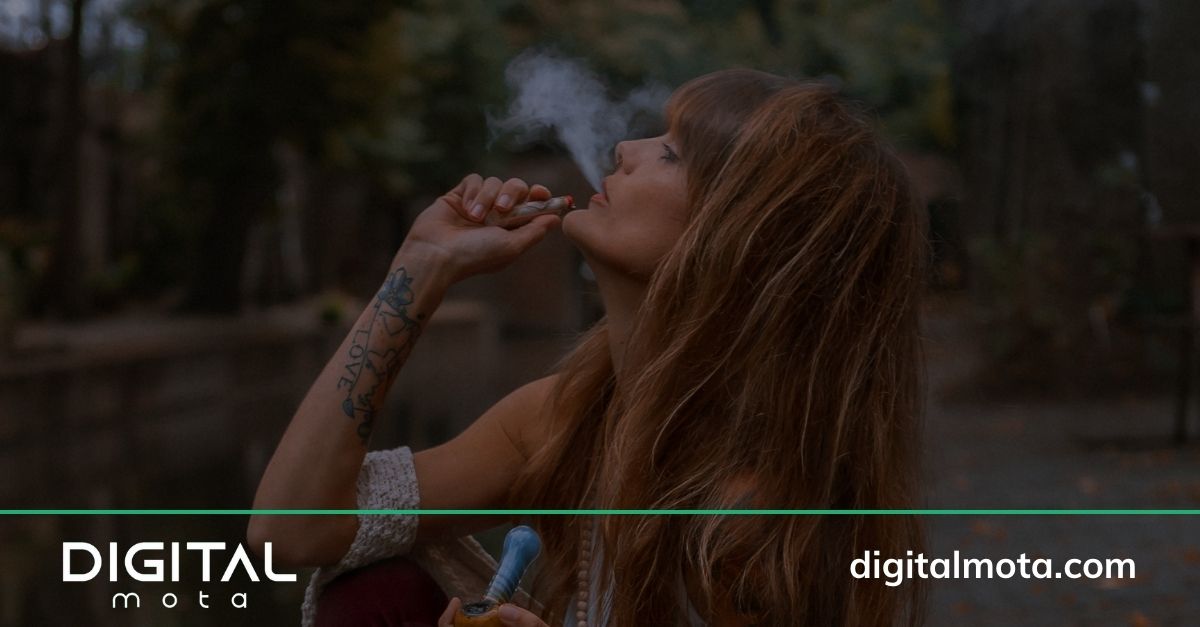 Learn More About How We Can Help Your Business Grow
There are no shortage of digital marketing agencies out there, all of which make lofty promises about what they can do for you. At Digital Mota, we back it up. We work exclusively with clients in the cannabis space, and we have case studies that demonstrate our record of success. Why not work with a team who understands the nuances and challenges of your line of work? We can help you elevate your business above the competition. To learn more, or to schedule your initial consultation, contact us today by email or phone at (888)559-5910.