Does it feel like you've fallen behind the other cannabusiness in your area? Are you tired of seeing your competitors in selling cannabis online ahead of you when you go online? You put so much into your cannabis company, you deserve to have the kind of omnichannel digital marketing that can set you apart from the rest. That's what we do for our clients here at Digital Mota. Over the years, we've helped cannabis companies all over America to grow how they want to, where they want to. Now, it's your turn.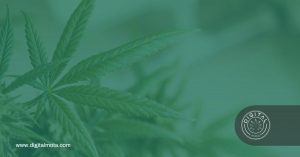 Proven Strategies from a Proven Team 
"Digital Mota" isn't just one person. It isn't just a few people. Here, we have an entire team of professional digital marketers. That means when you sign with us, you get an expert-level pro at every stage of the process. Keyword research, SEO strategy, paid ads management, content writing, web design, video marketing, graphic design, video editing – basically, if there's someone who can help your cannabis company to grow, we have them on the payroll. Working together, we can put together a strategy that's right for your company. 
Selling Cannabis Online the Right Way 
If you go to our site, you'll find that there are many different digital marketing packages available. We're glad to sit down with prospective clients and figure out which would be best for them. That said, we can customize these packages, too. That way, we can design something that's just right for your company, for your area. 
Cannabis Digital Marketing for Continued Growth 
Cannabis digital marketing isn't like the digital marketing of anything else – there are special rules, unique challenges, and incredible opportunities. If you're ready to take your cannabusiness to the next level, we're ready to help. You can schedule a consultation with our pros by calling (818) 235-9440.