As a dispensary owner, you know that marketing is essential to your success. But did you know that using a weed store marketing agency can help you reach even more customers and increase profits? Marijuana dispensary owners face a unique challenge when marketing their businesses. They have the added challenge of combating the widespread belief that marijuana is still prohibited, which hinders their ability to acquire traction in the marketplace. Is there a way for dispensary owners to stand out and get their message across? Find a company that specializes in advertising to pot shops.
Suppose dispensary owners outsource their marketing to a company that specializes in the cannabis industry. In that case, the owners can devote their time and energy to what they do best: operating their businesses. In this article, we will examine a marijuana marketing firm's role in the growth of your dispensary. Using a marketing firm is the finest choice you can make for your company, and here's why:
The Agency Has Expertise in Cannabis Marketing
One of the most crucial requirements for a successful launch is exposure, or the number of times potential customers see your product. Your responsibility is to educate the public about your field if it is unfamiliar to them. Even in advertising, the cannabis sector is still in its infancy. The medicinal and recreational uses of cannabis are subject to a plethora of rules and restrictions. Advertising the latter may be difficult since doing so might promote drug use.
Furthermore, there are stringent regulations against stating the benefits of your product to potential customers. However, having an advertising firm on your side will help your company tremendously despite these limitations. Marketing firms specializing in the cannabis industry have a depth of knowledge in this area that is surprising to even the most knowledgeable people. They have the means to not only create campaigns and messages but also disseminate them through social media and other channels.
The Agency Understands the Cannabis Industry and How To Reach Your Target Audience
In the highly competitive cannabis market, a weed shop marketing firm may be a great asset to any company owner. Use an agency because of its industry connections and expertise to reach your desired audience. They are branding experts that can be counted on to provide a unified front for your company. Compared to going at it alone, this can make building trust with the community more accessible.
The most crucial benefit of working with an agency is the introductions to other people in the cannabis business that you will get. An agency may be able to introduce you to interested distributors and investors or at least speak well of your company to them. Since most of these relationships would never have formed otherwise, this is of great value. The firm is familiar with your objectives and the ins and outs of your field and can assist you in developing a strategy to boost your company's financial and public standing.
The Agency Is Affordable and Will Save You Time and Money In The Long Run
A marketing agency's ability to accomplish the job at a lesser cost is one of the key reasons it may be preferable to hire one rather than undertake the work in-house. A weed store marketing agency knows the ins and outs of several industries and have honed their negotiation skills through years of service. That implies you may hire someone to do the job without paying as much as you would if you did it yourself.
As a bonus, working with a marketing firm will save you time and effort since they will already be familiar with the campaigns and advertising strategies that have shown to be successful for companies of varying sizes and industries. They may leverage their extensive background to assist a new company owner who wouldn't have access. If your company has never done any advertising before, it's probably a good idea to bring in an expert to avoid pitfalls.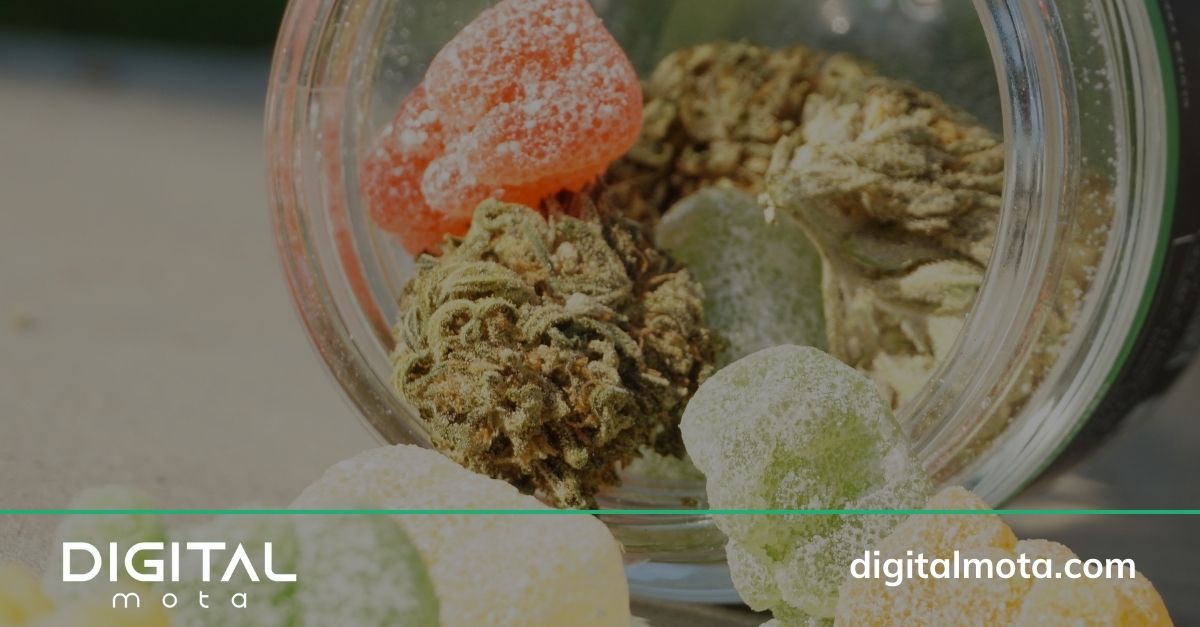 The Weed Store Marketing Agency Has Access to Resources That You Don't Have
When you start your business, you already have many things on your plate. You need people to know about your new company, but you have no clue how to do it. Quickly getting in touch with a marketing business is highly recommended. Hiring a marketing firm to develop a strategy and spread the word may do wonders for your company's expansion.
You should hire a weed store marketing agency since they have access to resources you don't have. They may, for instance, track potential customers who are keen on your company's wares and usher them in. Those visitors, if satisfied, will undoubtedly return for more. They can spread the word about firms like yours because they have connections and resources you don't have access to. You wouldn't believe the number of channels they've mastered to spread the news!
Digital Mota has experience with each of these disciplines, so they can ensure your business reaches out to as many people as possible in the most effective way possible. If you're looking for great results for your marijuana dispensary's marketing campaigns, contact Digital Mota at (888) 428-1887 today!